2015 US Drone Racing Nationals:
Held as part of the 2015 State Fair, the US Drone Racing Nationals was a major event in Quad racing. Everyone who is someone in the Quad racing world was on hand, including internet/youtube/rc forum stars, drone MFG's, and many tv stations and film crews.
The atmosphere at the event was super positive and it seemed like all were enjoying being part of this historic event. Problems both major and minor were overlooked with a smile and a shake of the head. The event people were friendly to all and seemed to take good care of the pilots on hand.

The Drone Nations was a great effort for the first of it's kind event in the USA. There's much to learn from an undertaking like this and I'm sure the event staff will rise to the occasion and make 2016 the best yet.
If you are still reading ... My original story is below. After being involved in the RC Hobbies for a long time (at many levels), it's very hard to attend any event and not view it though a critical eye. Below is the story seen through this eye ....
2015 US Drone Racing Nationals:
With all the multirotor hype in the news, "Drone" has become a buzzword and a national news story fascination. Smart marketing taps into this I guess, so along came the first ever US Drone Racing Nationals. The big event was held as part of the California State Fair in Sacramento and pulled 120 quad racers from all over the world.
At the Cal Expo area, there is a stadium that was near perfect for this event. It was a tad small for a super fast course layout, which might have been a good thing. Instead the racers were treated to a very tight and technical layout, which might not
have been a good thing. The racing was doneview), with all competitors wearing goggles and flying with a camera on the quad. There was even a jumbo screen showing the racer's view during the event.

There appeared to be some big money involved, as the overall event seemed well spent for its first venture. Big banners were everywhere, cool flags marked the course, plenty of refreshments and food where on hand for the pilot tents and VIP area. Runners retrieved quads, or parts of quads, after each race. There was a venders area, soldering table, plenty of people running the event, and more high tech quads and quad equipment than you can imagine. Also on hand were tv crews, film crews, and many internet/YouTube/rc forum stars....

Having been around rc car racing for years, both as a racer, a promoter and race director, I can't help but notice more than what meets the average eye. I realize an event this size and scope needs time to work out the bugs and nothing goes smooth the first time around.... But, there was a lot to be improved on here. (I judge it by
rc car racing events like Mike Boylan's Snowbird Nationals which pulls an international crowd of 700+ entries and runs almost 24/7 for 5 days.)

That's not to say that everyone wasn't having a good time. Actually, the energy at the event was positive and the pilots were happy to be there and involved in this ground breaking race. Many manufacturers were on hand, and while disappointed in the lack of spectators (Thursday), they were very happy to be part of the event as well.
The shear amount of hardware and software at the Drone Nationals was staggering. Most pilots had multiple birds on hand in case of crashes (good thing too!). There was everything from fine built factory team quads, to home built wooden items that brought a smile. Displays of companies items, cutting edge products and some not so cutting edge. It was a great afternoon wandering around and seeing what was on hand.
As for the racing side of things, as a spectator (even one with knowledge of racing, flying and quads) it was nearly impossible to tell what was going on. I mean, watching quads fly around the course was easy, but knowing who was flying which quad, or even which quad was in the lead, was tough. Most heats consisted of up to 7 quads, but it seemed a lot got stuck at the start, most crashed out and only a few were good enough to complete the technical course. Only once or twice during Thursday, did I actually see any heads up racing between quads, most of it was course survival. I'm sure things would be different in the "main event" on Friday and I'm looking forward to seeing the videos.
Speaking of video, it's the one weak link in this new venue. The video link between quad and pilot is just not there yet technology wise. Many pilots complained of black outs during the time I was there. Looking at the jumbo screen, the feeds were very pixilated and rough. When quads crashed on course, flying by the wreckage could cause a temporary glitch in the video. I'm sure a lot was learned and will be improved on in the near future.
I'll end with a pros and cons list of the event. Don't get me wrong, I enjoyed myself and will attend the next big event like this (as a race team or spectator). I'm not sure what capacity Drone Racing will have in the future? This event may have been the first and last of it's kind .... Or it could be the start of a whole new high level action sporting event?
Pros:
Great atmosphere.
Lot's of enthusiastic people helping to put on the event.
Pilots were accessible and for the most part very nice.
Lot's of TV coverage.
Pilots were well taken care of for an rc racing event.
Lot's of interesting quads to see (not dominated by just a few brands).
Grand stands may have been a little empty, but they were great for watching the action.
All things considering, not a bad first go at an event of this size and scope.
Cons:
No way of telling who was who.
No way to see the pilots during the race.
Screen names are stupid.
Scoring should have been with AMB/My Laps.
Course was tight and confusing to watch.
Course caused way to many crashes for good racing.
Announcing needs some work.
Vendors disappointed in the lack of a crowd.
Consistent flag color for the course would help (red for apex, yellow going into turn, green for the rest of the course).
Drinking and flying should never be allowed at an official event.
One MFG getting special treatment hold no place at any racing event.
Less than stellar scoring, qualifying, even final results info anywhere on-line during or immediately after the event ... Should have had a full time Tech guy handling this ... Should have been up within minutes.
As always, comments are always welcome
Jake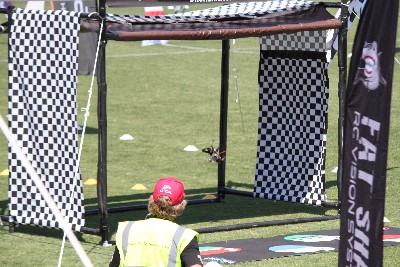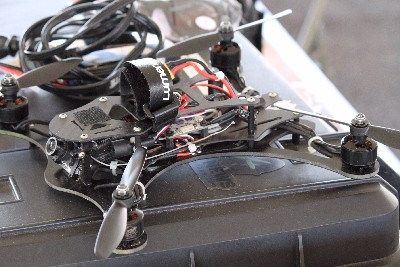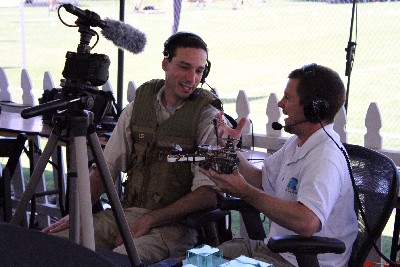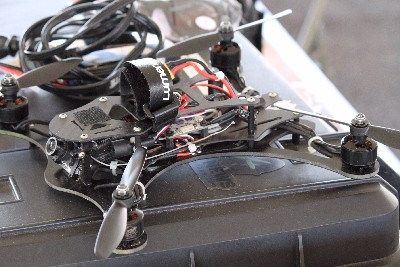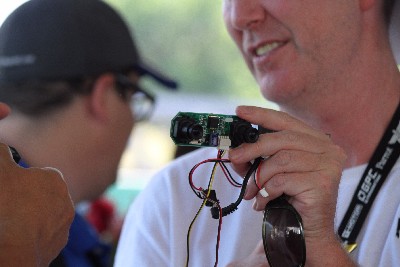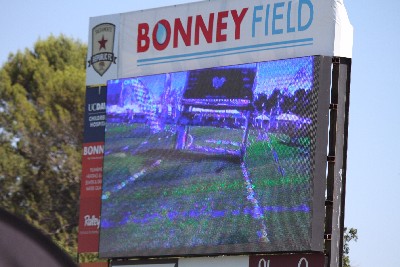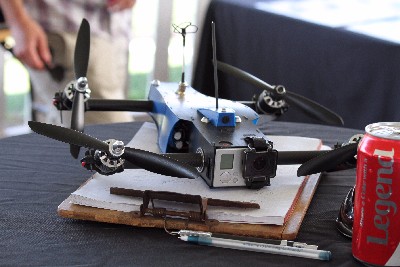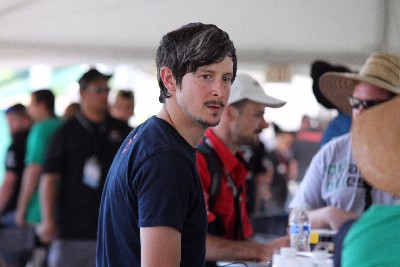 2 Comments »
Some links for the Drone Nationals: http://dronenationals.com/ http://qz.com/457748/fpv-national-drone-racing-championship/

Comment by Jake | Jul-20-15 @ 11:25 AM

Here's some more links with reviews http://www.topcheapdrones.com/

Comment by Harvey Wilmoth | Sep-17-16 @ 5:59 AM